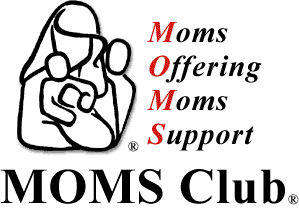 Ever feel like you are the only stay-at-home mom in town?
If so, our MOMS Club is just for you!
MOMS (Moms Offering Moms Support) Club is a nonprofit international group that offers support and fun-filled activities for stay-at-home moms and their children. Most of our activities are during the day when we tend to need the support most.
Our local chapter is part of the international MOMS Club that was founded in Simi Valley, California by Mary B. James. The Berkley, Michigan chapter was founded in February 2001. We now have over 35 members and would love to have more!
If you live in our area and would like to become a member, please email us so we can let you know about this month's activities.
To locate a MOMS Club for another city, please visit the International MOMS Club site.
Thanks for stopping by!

[ Activities ] [ Join Us! ]
MOMS CLUB OF BERKLEY, MICHIGAN--EMAIL: sarahziegele@peoplepc.com
MOMS Club of Berkley, MI and The International MOMS Club do not endorse any advertisers listed on this website.